Why Consider MilesWeb's WordPress Hosting for Your WordPress Website?
Undoubtedly, WordPress is one of the most popular content management systems. However, if you're building a WordPress site, you need a fastest WordPress hosting ( to store all your files, folders and databases and access them with the complete efficiency.
Here is where WordPress hosting comes into the picture. It has now become an ideal choice for most businesses. WordPress hosting is a type of hosting service that is optimized specifically to run WordPress-powered projects.
But the question is, where to opt for WordPress? One of the ideal ways is to check out the company reviews or search randomly on Google for the best WordPress hosting providers.
You will get numerous options. How do you choose the right one? Well, here in this article, I have made your job easy. I will talk about the leading WordPress hosting provider in the industry, which has been in the business for a decade, MilesWeb. Also, we'll share everything about their WordPress hosting. It will help you know if MilesWeb is the right option for you which also offers Linux shared hosting.
Before we start with the main topic, let's have a know-how of MilesWeb as a hosting provider.
Information About MilesWeb
MilesWeb is a top-rated web hosting company from India. They have around 40,000+ customers worldwide and have a record of hosting 1 million+ websites.
MilesWeb caters to businesses of all sizes, including small, medium, or enterprise-level. They have 6 data center locations scattered across the globe. Meaning, MilesWeb is a perfect place to start and grow your online presence. Their wide range of services, like, shared hosting, reseller hosting, cloud hosting, managed WordPress hosting, dedicated server, WooCommerce hosting and more.
That's all about MilesWeb!
Here we will start with their WordPress hosting, key features, add-ons, support and more.
What Features does MilesWeb Offer with their WordPress Hosting?
MilesWeb offers the below features with their WordPress hosting plans.
cPanel Control Panel
With MilesWeb's WordPress hosting, you get the industry's best and most trusted cPanel. With this, you can easily manage your WordPress site and hosting account.
Plus, you can perform different actions from a single dashboard like:
Create and maintain the database
Upload and download files
FTP accounts
The best part is you get the cPanel included with their WordPress hosting plan.
Domain Name for Free
A domain name is the unique identity of your website. With MilesWeb, you get a free .com domain name on the purchase of 1 or 3 years of Turbo plan. The domain name you get will be free for the first year, and renewal charges are applicable from the second year.
Secure Email Accounts
With MilesWeb's WordPress hosting platform, there is no limit to how many email accounts you want to create. With their WordPress hosting, you get access to unlimited email accounts through which you can create email addresses with IMAP/POP3/SMTP. In short, MilesWeb's WordPress hosting plan is feature-packed.
SSD NVMe Storage
Worried about the performance of your WordPress site? Unlike other hosting providers that offer SSD storage and compromise on performance, MilesWeb won't! They offer SSD NVMe storage drives that boost the performance of WordPress websites. Plus, it's 10x faster than traditional SATA drives.
Security: The Top Priority
When it comes to web hosting, security cannot be overlooked. Thus, with MilesWeb's WordPress hosting plans, you get an SSL certificate for free. It helps to keep your data safely encrypted when transmitted between you and your visitors. Plus, an SSL also helps to boost the SEO rankings of your website.
How About the Support?
A web hosting provider is evaluated on the support it offers. MilesWeb offers round-the-clock assistance for any of your technical issues. They have a team of experts who are ready to assist you. Recently, to tell you about my experience. I decided to test MilesWeb's support, so I heard their live chat, and believe me, the response from their side was super quick. Plus, they resolved my issue as best as possible.
The point is, you can never go wrong with MilesWeb!
Do They Keep up with the Uptime Guarantee?
Yes, MilesWeb offers exactly what they promise. With them, you get a 99.95% uptime guarantee. This way, you don't have to worry about your website's downtime or unavailability. They have a Tier-4 data center that enables them to deliver the best uptime for websites.
Reviews on Popular Review Sites
MilesWeb has received around 10,000+ reviews on trusted platforms like Google, Trustpilot and HostAdvice. Also, they're featured in big brands like Forbes Advisor, Economic Times and more.
Not only WordPress hosting, but MilesWeb is also the best in terms of all their services!
To Conclude
MilesWeb's WordPress hosting is best for individuals, bloggers and WordPress site owners. With them, you get all the features to make your online journey smooth. To
Hope from the above blog, you might have an idea of how MilesWeb's WordPress hosting can be an ideal option for your WordPress site.
MilesWeb Review:
Aijaz Alam is a highly experienced digital marketing professional with over 10 years in the field. He is recognized as an author, trainer, and consultant, bringing a wealth of expertise to his work. Throughout his career, Aijaz has worked with companies such as Arena Animation and Sportsmatik.com. He previously operated a successful digital marketing website, Whatadigital.com, where he served an impressive roster of Fortune 250 companies. Currently, Aijaz is the proud founder and CEO of Digitaltreed.com.
About us and this blog
We are a digital marketing company with a focus on helping our customers achieve great results across several key areas.
Request a free quote
We offer professional SEO services that help websites increase their organic search score drastically in order to compete for the highest rankings even when it comes to highly competitive keywords.
Subscribe to our newsletter!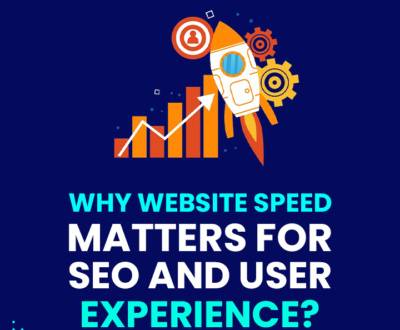 In today's fast-paced world, the Speed of websites has become an important…