MilesWeb Review: Why Go with Their Reseller Hosting?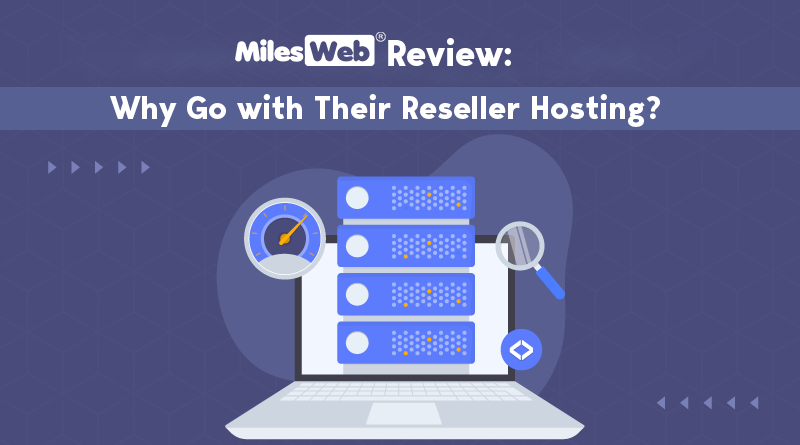 Reseller hosting is an extremely lucrative option for making extra money with the 9-5 job.
Whether it's adding value to your existing business, a great side hustle, or the start of a web hosting company, there are many ways to turn a profit in this niche.
And most importantly, with white label reseller hosting, you can sell hosting services with your own brand name. Even web designers and web developers can use reseller hosting as an extra source of income to create a good source of revenue.
Here in this article, I will introduce you to one of the profit-driven reseller hosting providers in the industry, and that's MilesWeb. They provide reseller hosting with WHMCS software to automate your billing tasks and manage client's domains.
Keep reading below!
What is MilesWeb?
MilesWeb, established in 2012, is one of the top-leading web hosting providers from India. They offer a wide range of services including, shared hosting, cloud hosting, WordPress hosting, reseller hosting, dedicated server, VPS hosting and more.
With this, they offer 24/7 support, a 99.95% uptime guarantee to keep websites live round the clock and a 30-day money-back guarantee, if you're not happy with their service.
Let's now have a brief breakdown of their reseller hosting services.
MilesWeb is an ideal pick for reseller hosting. You can easily sell hosting services to your clients by taking advantage of MilesWeb's affordable prices.
The reason MilesWeb is recommended is, they offer great features with reseller hosting packages. With this, MilesWeb takes care of all the server technicalities, so that you can solely focus on growing your business.
MilesWeb includes the below helpful features with their reseller hosting package:
Features You Get with MilesWeb's Reseller Hosting

MilesWeb offers the below features with its reseller hosting plans.
Free Migration
You can switch from another hosting provider to MilesWeb swiftly at no additional cost. Let us know all your website information and we will make sure no data gets lost during the entire process.
We make sure your website stays online even during the difficult migration process.
One-Click Installer
Now install applications within just a single click. We offer a Softaculous one-click installer that lets you install 400+ applications like WordPress, Joomla, Magento in a single click. You and your clients can install these applications in one-click.
100% SSD NVMe Storage
If you need the best performance for your website, SSD NVMe storage is all you need. SSD NVMe drives are 10x faster than traditional SATA drives. Thus, you can rest assured that your website's performance never goes down.
Get cPanel, Control Panel
You can utilize the cPanel to the fullest by giving its access to the clients, so that they can easily manage their emails, databases and domains with ease. Also, with cPanel you have the freedom to monitor your disk usage and bandwidth, with the rights to suspend and terminate the accounts of your clients.
Choice of Data Center
Choose the best data center for your reseller business from the available options. We have data centers in six locations globally, in the USA, UK, India, Canada, Australia and Singapore. Also, choosing a location best to your target audience is beneficial as it helps to improve the overall performance of your websites.
Web Host Manager (WHM)
With cPanel's Master management tool, you can control less resource-consuming sites and a large number of smaller sites. WHM, also lets you create and manage multiple cPanel accounts with unlimited emails, websites and more.
Do I Have Access to Support?
Yes, at MilesWeb, we offer 24/7 support on email, live chat and tickets. For any of your technical issues, you can reach out to their team. They offer the fastest resolution of problems, and make sure your reseller journey is as smooth as possible.
Is there a Money Back Guarantee?
Yes, ofcourse, MilesWeb offers a 30-day money back guarantee, if you're not happy with the service. You have the flexibility to cancel the plan within the first 30-days of purchase. Thus, you can try MilesWeb's reseller hosting service completely risk-free.
A Know How About MilesWeb's Reseller Hosting Plans
For reseller hosting, MilesWeb basically has five plans, Micro, Startup, Grow, Expand, Business & Boss.
Micro is the basic plan that starts at Rs.315/m. With this plan, you get 5 cPanel accounts, 10GB SSD NVMe disk space, unlimited domains, unlimited bandwidth, free SSL certificate, cPanel + WHM, Softaculous one-click installer and more.
And Boss is their high-tier plan, which costs Rs.7,200/mo. With this plan, you get an ample amount of resources.
With this plan, you get 100 cPanel accounts, 200GB SSD NVMe disk space, unlimited domains, bandwidth, free SSL certificate, cPanel + WHM, Softaculous, unlimited MySQL DBs, unlimited email accounts and more.
So, going with this plan is beneficial, as it gives you more cPanel accounts and resources. This way, you can earn huge profits.

Conclusion
Reseller hosting can be a profitable business. However, if you partner with the best reseller hosting provider, you can build a quality reputation and establish trust with your clients.
MilesWeb can be your ideal option to get started with your reseller hosting business. You get excellent features, 24/7 support and everything you need for a successful reseller hosting business at the best price point.
So, get started with MilesWeb's reseller hosting today!
MilesWeb Review:
Aijaz Alam is a highly experienced digital marketing professional with over 10 years in the field. He is recognized as an author, trainer, and consultant, bringing a wealth of expertise to his work. Throughout his career, Aijaz has worked with companies such as Arena Animation and Sportsmatik.com. He previously operated a successful digital marketing website, Whatadigital.com, where he served an impressive roster of Fortune 250 companies. Currently, Aijaz is the proud founder and CEO of Digitaltreed.com.
About us and this blog
We are a digital marketing company with a focus on helping our customers achieve great results across several key areas.
Request a free quote
We offer professional SEO services that help websites increase their organic search score drastically in order to compete for the highest rankings even when it comes to highly competitive keywords.
Subscribe to our newsletter!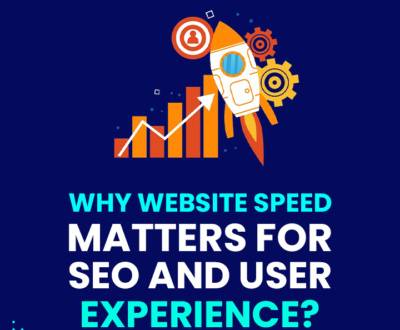 In today's fast-paced world, the Speed of websites has become an important…