Boost Your Productivity Using Transcription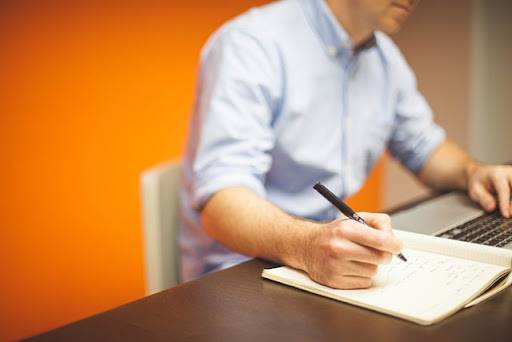 The landscape of business is ever-changing, and competition is fierce. As the demand for faster results with greater accuracy increases, developing strategies to remain productive while maintaining high-quality work is critical. The use of transcription is one strategy that can assist in improving productivity without compromising accuracy.
How Transcription Can Enhance Your Productivity
Transcription involves taking audio and video files, like those from meetings, interviews, lectures, or presentations, and turning them into text documents. Using a professional transcription service, you can quickly and accurately have your audio and video files transcribed to search, index, or reference them later. There are many ways to boost your productivity with transcription, from streamlining content creation to managing data more efficiently. Below is a look at a few ways transcription can help increase productivity.
Streamline Your Workflow
By transcribing meetings, interviews, and other events, you can easily access the information in the future without going through the entire recording. This aspect makes it easier for professionals to refer back to specific conversations or discussion points, saving time and effort. You won't have to waste time searching through lengthy recordings or taking notes, helping you make decisions faster and increasing productivity.
Boost Collaboration
Sharing the transcription of a meeting or event with colleagues helps ensure everyone is on the same page. Transcriptions make it easier to keep track of tasks, ideas, and decisions since everyone can easily reference them for accuracy and clarity. Transcriptions increase efficiency when it comes to collaboration, making it easier for everyone involved to understand the project, plan ahead, and contribute their ideas.
Increase Clarity and Understanding
A transcript makes it easier to ensure everyone understands the same thing. When communication is in writing, it helps to clarify any misunderstandings that may have occurred in an oral conversation. The productivity mistakes of misinterpretation and having to backtrack and explain can be avoided when everyone understands the same information. Businesses' productivity can increase due to clearer understanding among team members.
Facilitate Record-Keeping
Rather than writing down notes from meetings or conversations, a transcript can assist in documenting the details, allowing for a more straightforward method of record-keeping that teams can use to reference or archive information. Transcripts can be especially useful in legal proceedings or when dealing with sensitive topics that need well-kept records. The record-keeping capabilities of transcripts make it easier to preserve a paper trail of all talks that have taken place.
Easily Access Archives
Transcriptions are easily accessible and searchable, allowing you to find past conversations quickly. They make it easy to reference your company's archives and review old decisions or interactions with customers. The ease of access also makes it easier to share information with other departments or team members quickly and efficiently. Additionally, archiving your audio recordings can be a powerful form of evidence and protection for your business.
Generate Reports Quickly and Easily
Transcriptions can help create comprehensive and accurate reports summarizing conversations and events, saving time and resources compared to manually reviewing recordings or taking notes. Reports can include key points and summaries of discussions for easy review, so anyone can quickly get up to speed on the content. Firms also save time and resources by avoiding going over the same material multiple times.
Enable More Efficient Communication
By having transcripts of conversations, there is no need for additional meetings or calls to review the same material. They make responding quickly to inquiries or requests easier without taking time away from other tasks. Communication with team members becomes more efficient since all conversations are in an easily accessible format. They also make remote connections easier since there is no need for multiple email threads or endless discussions over chat apps.
Increase the Accuracy of Documents
Providers of transcription services have professional touch and experience with different types of content, meaning the accuracy rate of transcripts is exceptionally high. This characteristic ensures that all the facts and information have been carefully noted and reviewed, so you don't have to worry about misspelling or misstating something. The accuracy of transcripts makes it easier to trust the information when using it for productivity purposes in the future.
Enhance the Searchability of Data and Documents
Upon conversion, transcripts become text documents that can be searchable and indexed on any platform. Quickly finding information within long audio transcripts is essential to retrieve relevant data or documents easily. Searching through the transcripts makes it much easier to access the necessary data with accuracy and simplicity.
Conclusion
The productivity of business operations can improve significantly with transcription services. Professional transcribers like GoTranscript can help businesses to streamline their processes and increase efficiency. By using video transcripts, firms can improve their workflow and better understand the content captured in their video files. You can contact GoTranscript for reliable and accurate transcription services that can help increase your productivity.
Aijaz Alam is a highly experienced digital marketing professional with over 10 years in the field. He is recognized as an author, trainer, and consultant, bringing a wealth of expertise to his work. Throughout his career, Aijaz has worked with companies such as Arena Animation and Sportsmatik.com. He previously operated a successful digital marketing website, Whatadigital.com, where he served an impressive roster of Fortune 250 companies. Currently, Aijaz is the proud founder and CEO of Digitaltreed.com.
About us and this blog
We are a digital marketing company with a focus on helping our customers achieve great results across several key areas.
Request a free quote
We offer professional SEO services that help websites increase their organic search score drastically in order to compete for the highest rankings even when it comes to highly competitive keywords.
Subscribe to our newsletter!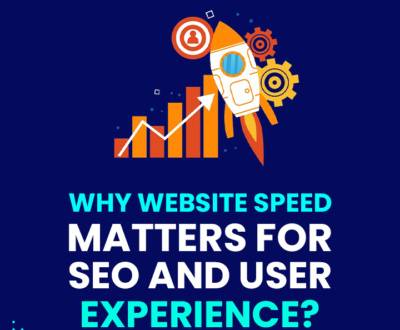 In today's fast-paced world, the Speed of websites has become an important…